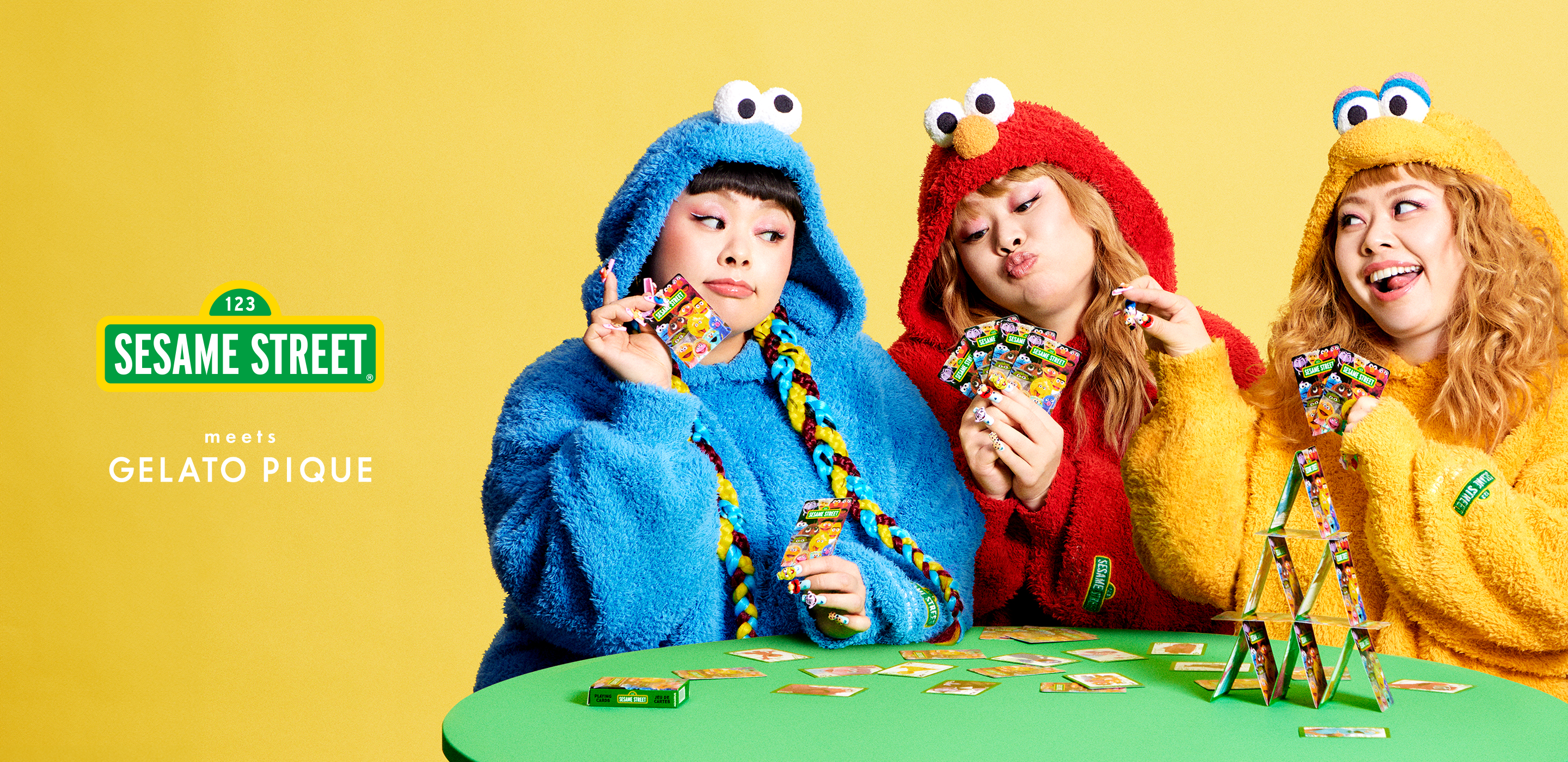 セサミストリートならではのプレイフルなカラーとジェラート ピケの癒しの着心地が出会った、
着る人をハッピーにするコラボレーション!
Are you ready
for a party?
Let's play together!
MODEL: WATANABE NAOMI
PHOTOGRAPHER:TSUCHIYA BUNGO(TRON), OGAWA TAKAHIRO
HAIR:NERO
MAKEUP:SENA
DIRECTION:KOZUMA YOSHIHIRO (ANICE COMPANY)
DESIGN:KAMISHIMA SAWA (ANICE COMPANY)
Sesame Street® and associated characters, trademarks and design elements are owned and
licensed by Sesame Workshop.© 2023 Sesame Workshop. All rights reserved.